How to Implement a Managerial Review Process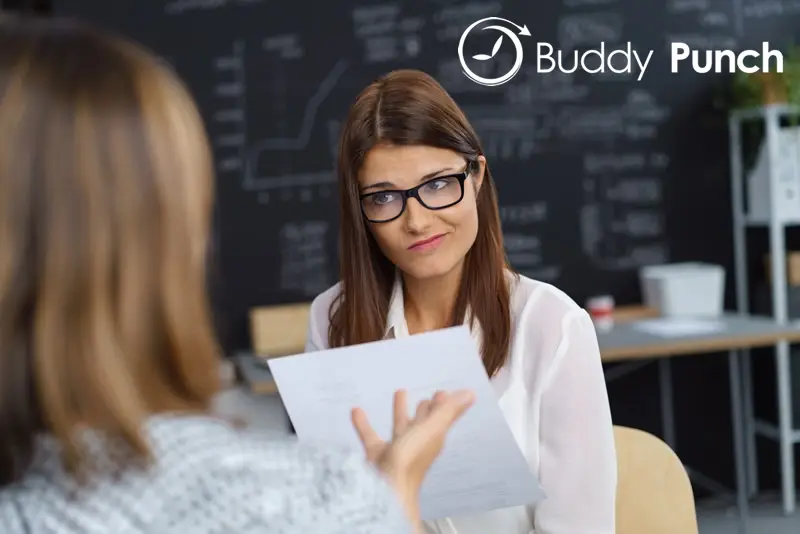 For most companies with employees today, performance reviews are an important –and in many cases, necessary aspect of doing business.
In order to stay competitive, it's important to ensure that your systems are allowing your company to operate as smoothly and efficiently as possible –and to evaluate and measure performance on an individual level as well –since your managers' performance will have an impact on the company's profitability –as well as the performance of the entire team.
While the words "managerial review" often elicit a negative reaction from the team, the fact is that performance reviews –don't need to be a frustrating, or stressful process. When implemented as part of an ongoing process –and done regularly, they won't catch your team by surprise –or cause them to think that you're holding a review in an attempt to crack down on them for a specific issue.
With this in mind, here's a look at some key areas that a management review process should cover. Read on to see how you can implement an evaluation process in your company that will help you to get an accurate picture of what's going on.
The Performance Review Process
The primary purpose of a performance review is to make sure strengthen the link between overarching business objectives, and the day-to-day actions of your team. An evaluation process can also help you to clarify performance expectations, as well as to establish a focus for skill development.
Set Clear Goals
Goal-setting should be one of the primary focuses of a management review. The goals you set for your managers should in line with the overarching company objectives, and should be able to be broken down into actionable steps. Setting SMART goals is a great system for goal setting. SMART goals are:
S – Specific
M – Measurable
A – Achievable/Attainable
R – Results oriented/Realistic/Relevant
T – Time bound
Setting objectives using the SMART goal system –or another equally effective method provides understandable and easily visualized goals that your team can work toward.
Communicate
During the review process, it's important to be upfront about your expectations and the results of the review. Of course, it's also important to maintain open lines of communication between yourself and your team at all times –not just at performance evaluations. Regular informal feedback is important –yet it's something that only 55 percent of workers say that their manager provides. Instead of waiting until evaluations to provide feedback, consider holding regular meetings where issues are addressed –and achievements are rewarded.
Prepare and Train Properly
Your managers are only going to be as good as their training. If you don't prepare or train them, you are only setting them up to fail. Effective training is important for all managers, and especially those who have just been promoted. Teaching them to deal with conflict and behavioral issues is important, as is ensuring that they have the right tools to motivate and encourage those that are under them. If you notice that your managers are struggling in a certain area, or their performance review is lacking, one of the first steps that you should take is determining whether they have been trained in that specific area –or whether they could benefit from additional training.
Document Everything
Taking notes and documenting everything that your team has to say is important. Regardless of if their comments are positive or negative, having documentation is important for future follow up and performance reviews. You should also be sure to keep each employee's review so that you will have something to measure progress by at the next evaluation.
Reward and Recognize
Finally, part of the review process should involve recognizing and rewarding those who have met specific goals. A rewards system can help to make performance reviews more enjoyable, and can motivate your entire team to do their very best. Just remember to always be consistent and fair with you're your evaluation criteria –and rewards. Inconsistency can lead to mistrust among the team, frustration, and lower productivity.
Remember: the purpose of a review is to help align performance with overarching goals –and to create a motivated and unified workforce. If your management isn't functioning at their best, then the performance of the workers under them is likely to suffer as well. By taking the time to implement an effective managerial review process, you can help to keep your team on track –and achieving great things.