How to Choose the Best Time Clock Software for your Business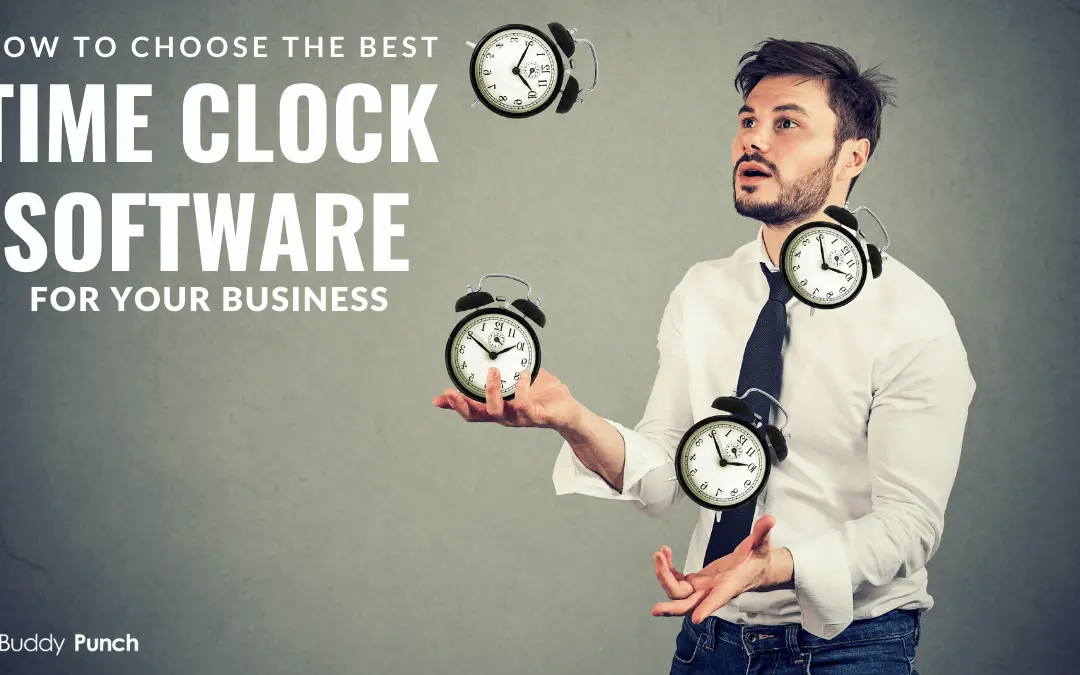 When you own a business, keeping track of your employees is very important. If it's a small business with just two to four employees or a large company with over fifty employees, keeping track of their working hours and attendance is necessary. Using time clock software can help you tackle this task in a comfortable and organized way.
Time clock software gives you the ability to track and manage your employees and grants access to robust real-time reporting. These features are the core of every time clock solution, but you will also need to determine what other features you require for the successful management of employee time and the labor operations of your business.
If you own a company and labor is your most significant expense, using the right time clock software will provide you with powerful payroll and time card reports for crucial insights on how you can better manage your costs.
Besides tracking the time your employee's work, time clock software monitors attendance, overtime, time off, and leave balances. This helps you keep in compliance with labor laws by replacing outdated time cards and sheets. You might be asking, "What is the best employee time tracking app?" Well, we're here to provide some tips that should help you choose the right time clock software for your business.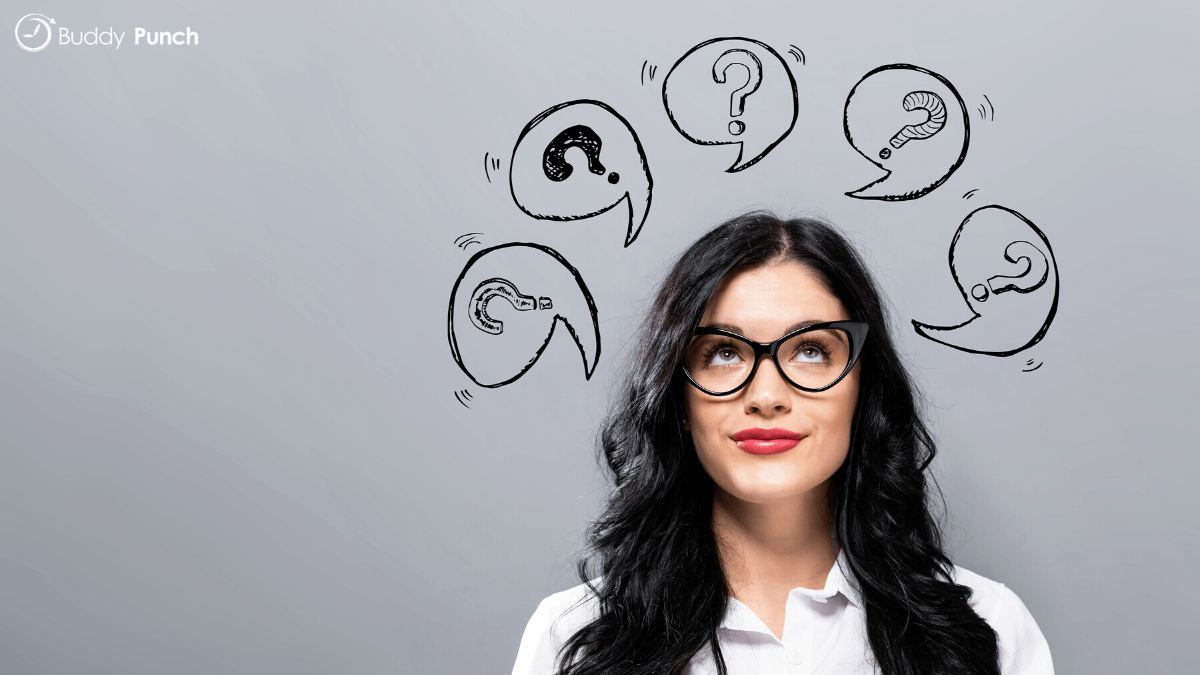 You may be wondering why your business needs time clock software and how it can be beneficial. Not only does a time clock provide accurate time tracking, but can also help you significantly reduce labor costs – among many other benefits.
Why your company needs time clock software?
Before deciding what kind of punch clock software will be best for your business, you need to know the right reason your company will benefit from using an employee clock in system by identifying what your company needs.
If you're thinking about replacing your old manual punch clock or paper timesheet system with a digital employee time clock, then you will need to determine the exact features you'll need to look for before starting your search – since you'll be going from a system with virtually no features to one that offers many. Knowing that a great employee time card system will save your business money, it's well worth the effort making the most informed and best selection that you can.
If your main reason for wanting to invest in a time clock solution is accountability, with time clock software, that's precisely what you'll get. Nowadays, many business owners get frustrated with old fashioned paper sheets and punch cards as they can lead to inaccurate reporting and fraudulent activity. Using software can solve these issues as everything is recorded accurately and by the correct person with the help of biometric features.
When trying to manage different business tasks, time clock software can offer you many different options to meet your needs. Many models allow you to use a trial version before deciding to pay to ensure it will work for your business.
What to consider before choosing a time clock software?
Available Features
Every business manager wants software that's easy to understand and keeps an accurate record. Still, you also need to be aware of the other features available that can improve your time tracking process.
Time tracking software can provide a way to track everything starting from double overtime and punch location to sick leave. Many applications will help you to keep track of breaks and lunch hours, as well. Most solutions offer more advanced features such as geofencing and device locking to help you manage buddy punching. Some programs also help you manage different groups of workers based on their pay rate and department they work in.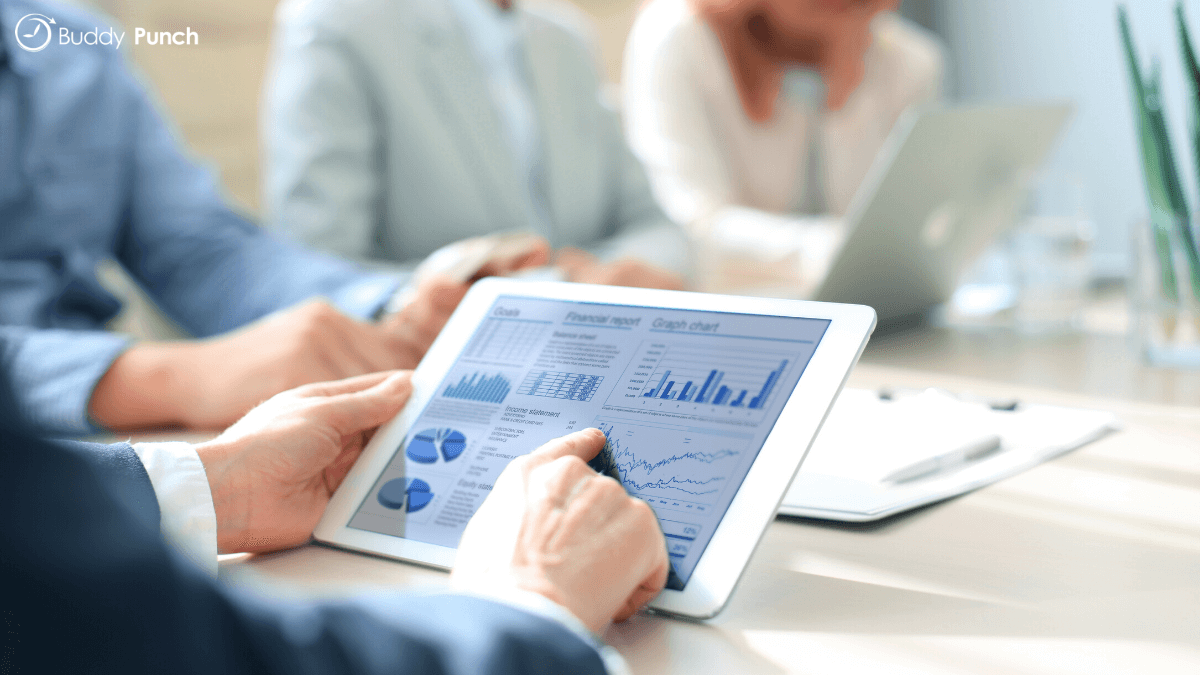 A good time clock solution will provide many different reporting options including basic necessity reports such as payroll, attendance, and time-off tracking.
Extensive Reports
Choosing a time clock program that allows you to have access to different reporting options is crucial. Of course, you need to have accurate time tracking, but without understanding the data through reporting options, that information would be useless. With that being said, you should opt for more reports; many solutions offer you additional details such as customizable options and attendance reports.
Not only can you find solutions that provide employee time tracking insights, but they can also give you a payroll record for tracking different projects, billing clients, and analyzing periodical performance.
Interface
Another major factor to consider when trying to purchase the right software for your business is its interface. A cluttered interface that lacks any rhyme or reason would be counter-productive. That said, you should choose a program that is organized and only comes with essentials functions so you and your employees can learn and navigate it more easily.
You should also make sure that the software is easy to install or access and gives you more options based on your personalized settings. In short, when you have chosen the best program for your business, it will help you keep organized without much effort.
Data collection requirements
Knowing how you want to collect your data and what data you want to manage is vital when it comes to choosing the best time tracking software for your business.
Of course, you want to be able to collect employee punch times, but a sound time clock system should allow you to obtain much more. For example, it could record employee tips and gratuities, allow your employees to request time off, and record time spent working on specific jobs.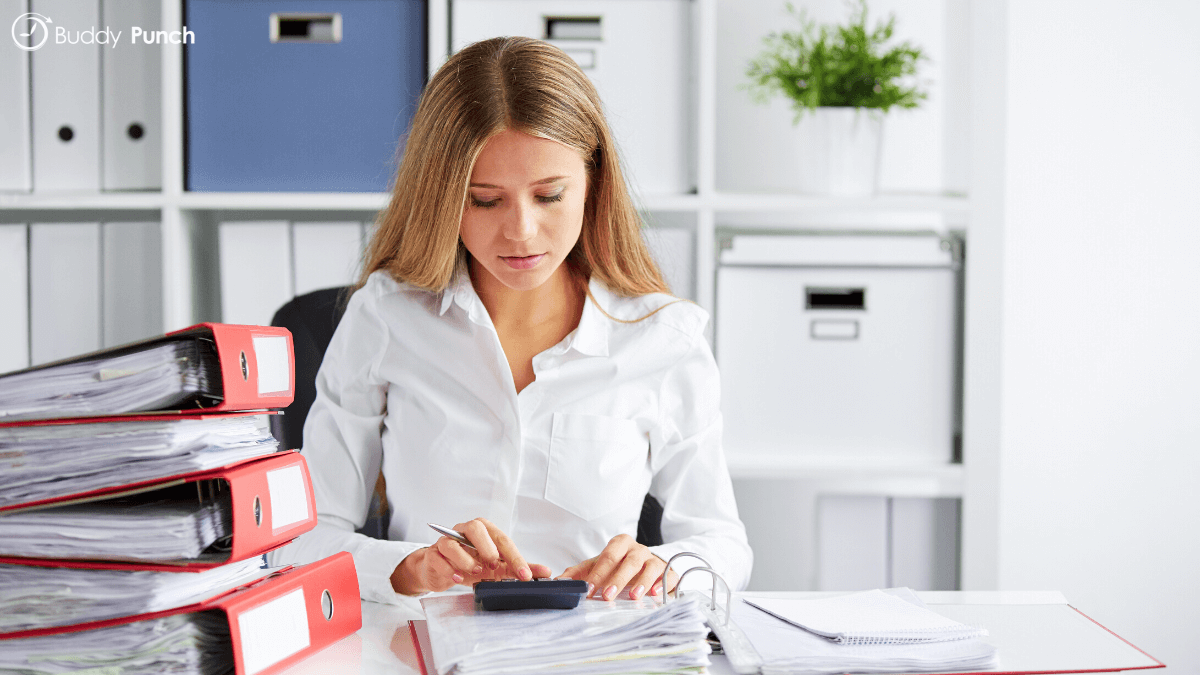 Every business has different payroll requirements, so it's important to ensure that the time tracking system you select can meet your needs. Many solutions offer the ability to do job costing, so you can determine where your labor costs are coming from.
Payroll requirements
The next key set of requirements covers how a time clock system will handle the data it has collected. You should find out if the software can manage the way you pay your employees overtime, know if it contains the number and type of reports that your business requires, and whether it can handle employee time off and accruals. You should also carefully evaluate how your time clock administrator can edit and modify employee time card data. This can be a time-consuming part of any employee attendance system due to employee tardiness, days off, and extra breaks.
When you choose employee a time clock tool for your business, you're committing to a system that is core to the success of your business. You need to give the selection process careful consideration to maximize the benefits that a system can deliver and minimize any negative impacts. Because of this, it's well worth the effort of building a comprehensive list of requirements that you and your company have for the new time and attendance system.
You should do extensive research and shortlist the optimal time clock program to run your business successfully. You should make use of the available free trials to test the features and capabilities that each solution offers. When you try several different versions of a time clock program developed by different companies, it will eventually show you the best one by comparing the various features that each has.