How Time Clock Software Can Streamline Workforce Management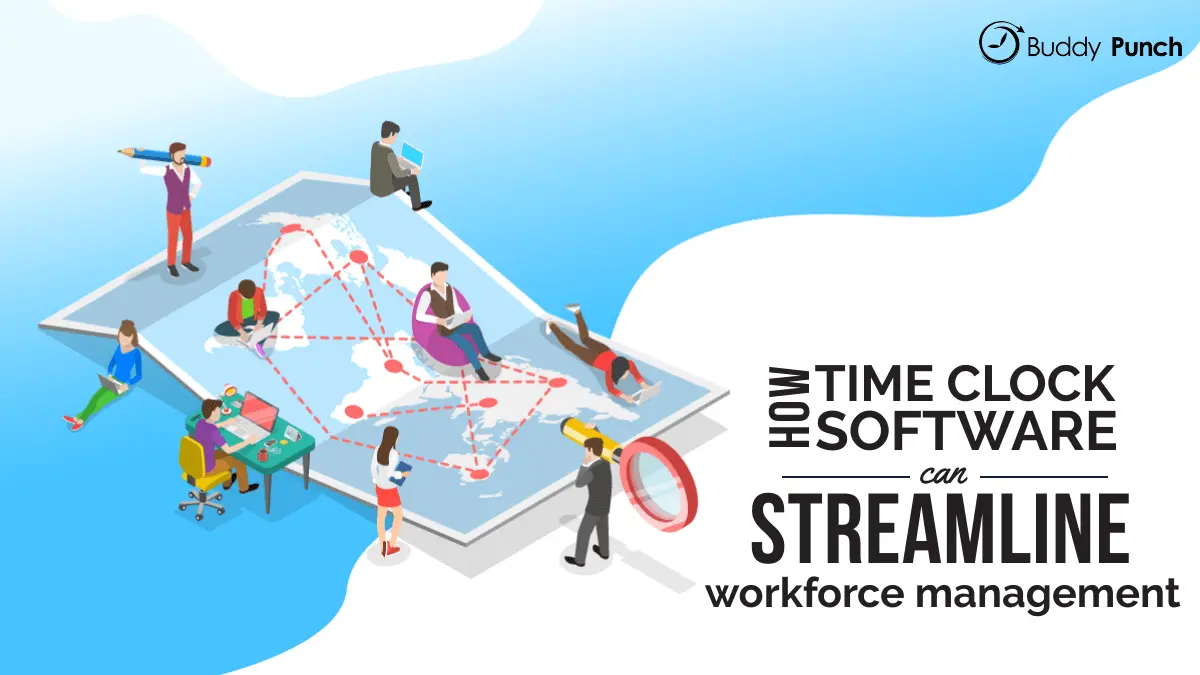 Web-based time clock software is excellent for managing your team or employees who work remotely. There are several challenges that managers often face such as tracking worker hours, maintaining quality customer service, and keeping in contact with remote employees. This is why good web-based time clock software is crucial. Luckily, there are several time clock solutions including a Quickbooks employee time tracking app explicitly designed to combat these issues.
The solution you invest in to manage your workers will have an impact on your entire business, so you must choose wisely. As an example, some solutions allow you to send messages and updates to your employees, allowing you to keep them up-to-date on any changes to a job there working on or new objectives they must reach.
The solution you use should also support other areas of your workforce management, such as being able to view work times in real-time, a GPS time clock, scheduling alerts, and reporting.
By investing in the right time clock software, you can effectively manage your employees who work in and outside of the office. Web-based time clock solutions can be used on any device with an internet connection, whether computer, tablet or smartphone, allowing you to stay in constant contact with your workers anywhere and at any time.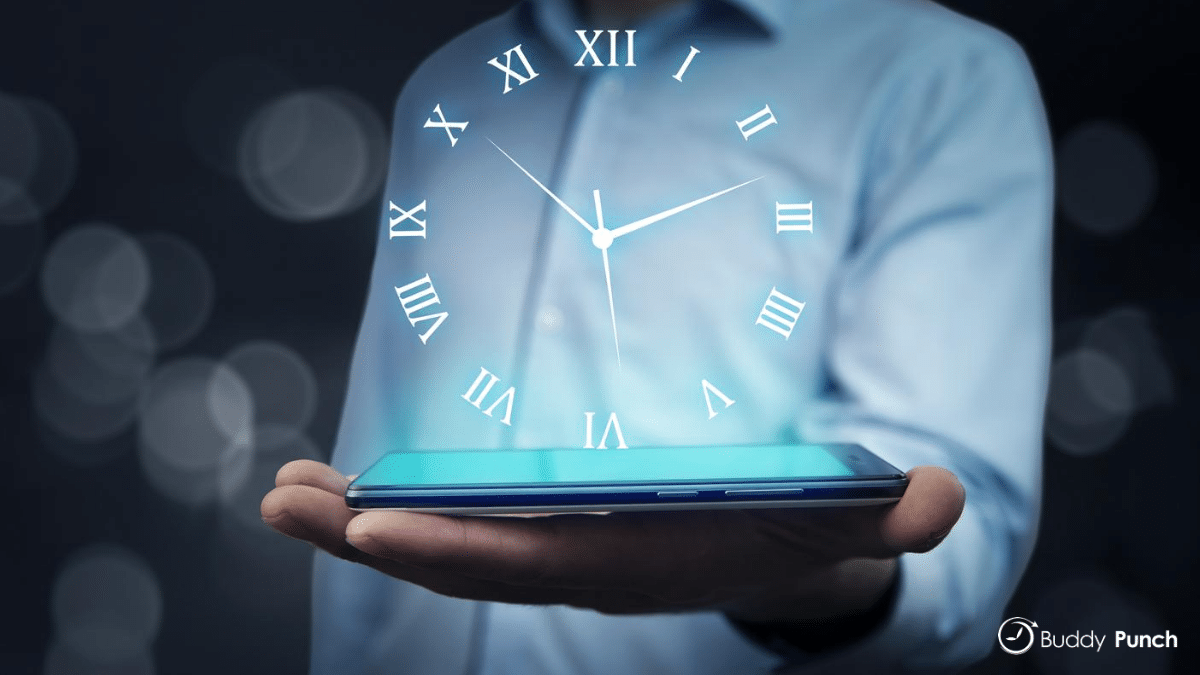 There are many benefits associated with using time clock software including improved employee accountability, real-time access to employee information and the ability to quickly manage time-off requests.
Benefits of web-based time clock software
1. Employees Can Be Managed Anytime and Anywhere
Your employees probably always bring their phone, tablet or other mobile devices with them everywhere they go. Web-based time clock software allows them to keep track of jobs worked or to be accomplished and also enter their hours worked on their timesheet through the device of their choice.
Managers can review their employees time tracking information in real-time from any device with an internet connection and at any time. This can be especially helpful if you have multiple employees out in the field who may not have a manager with them. A manager can access their time tracking software and ensure employees are punching time at the correct location.
2. You Can Quickly Fill Open Positions
In the case of last-minute or urgent call-ins, time clock software allows you to reach out to your employees and find out who made be available to fill in right away. You can easily send out a message to see who is available and ready to accept the job. This way you will not lose the opportunity to meet your customer's requirements and ensure your business remains profitable.
3. Improves Employee Accountability
Most employees like to know their schedules a week or so in advance so that they can plan their personal lives accordingly. This is especially important for employees who want to work as many hours as possible. With web-based manufacturing employee scheduling software, your employees can see their shifts as well as any open shifts and can request more hours as needed.
Not only will your employees be more happy and satisfied as they are given more control over their earning potential, but they will feel increased accountability because they have a say in their daily work life.
4. Employees Can Easily Submit Leave Request
In addition to time and schedule management, time clock software allows you to manage your employees sick time, vacation time, and paid time off as well. This means that your remote workers can plan vacation time responsibly according to their shifts. They can also easily submit time-off or leave request through their mobile application, which allows you to find other employees to fill in.
Most time solutions allow you to enable approvals for PTO and time-off requests. If a busy month is coming up for your business and you know you will need extra workers you can take advantage of approvals to guarantee that you have enough workers to meet demand.
5. Employees Can Prepare For The Job At Hand
If you have employees that work out in the field, it is probably likely that their duties change day today. By having a web-based scheduling solution, employees can see exactly what job they will be doing and can prepare by bringing the proper materials or equipment.
By allowing an employee to view their schedule in advance and see the job they're working on, this can also reduce workplace anxiety. If a worker knows precisely what they will be doing for the week, they will be less stressed when it comes time to complete the job. If they know that a particular job usually takes longer than anticipated, then they can plan accordingly.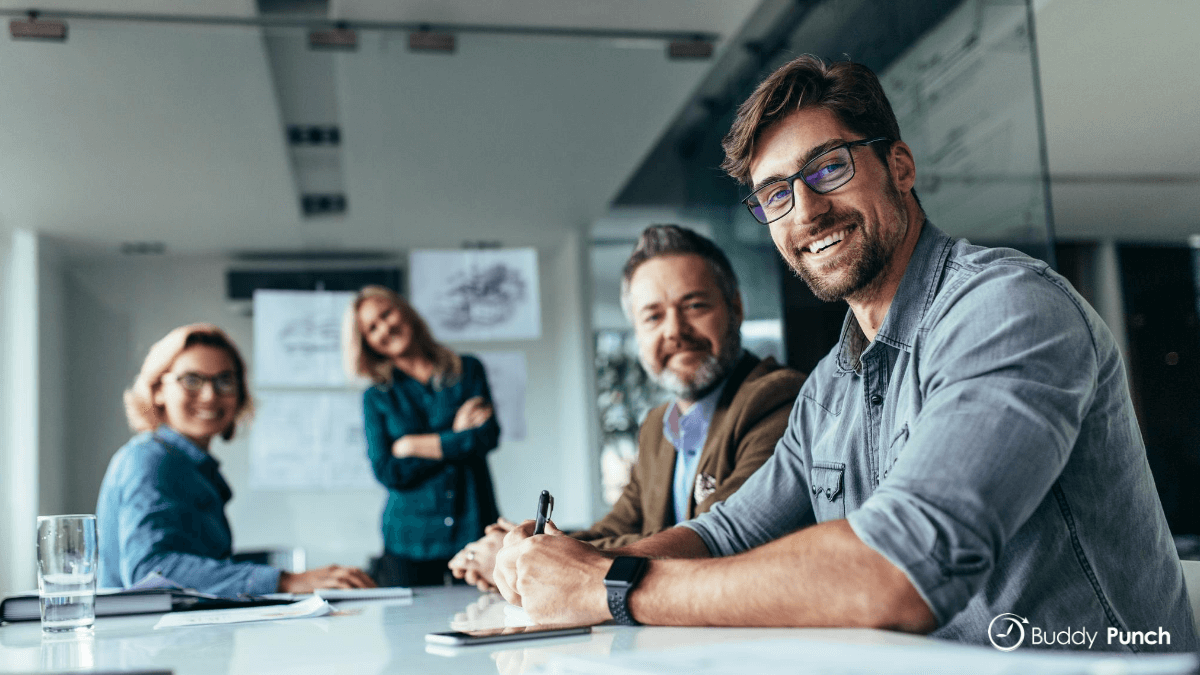 Time clock software not only improves day to day operations but also enhances work life for your employees.
The Bottom Line
Technology has become such an essential part of every business, especially for companies that have remote workers or teams that work out in the field. Web-based time clock software that can be used to effectively manage your mobile workers should come with features that can not only improve the management of your workforce but also improve customer satisfaction and promote employee efficiency and honesty.
The chosen solution should also allow employees to access their schedules on the go. By incorporating a mobile time clock solution, leaders can manage their employees – both outside and inside of the office – more efficiently.