Employment Hero Alternatives (5 Options)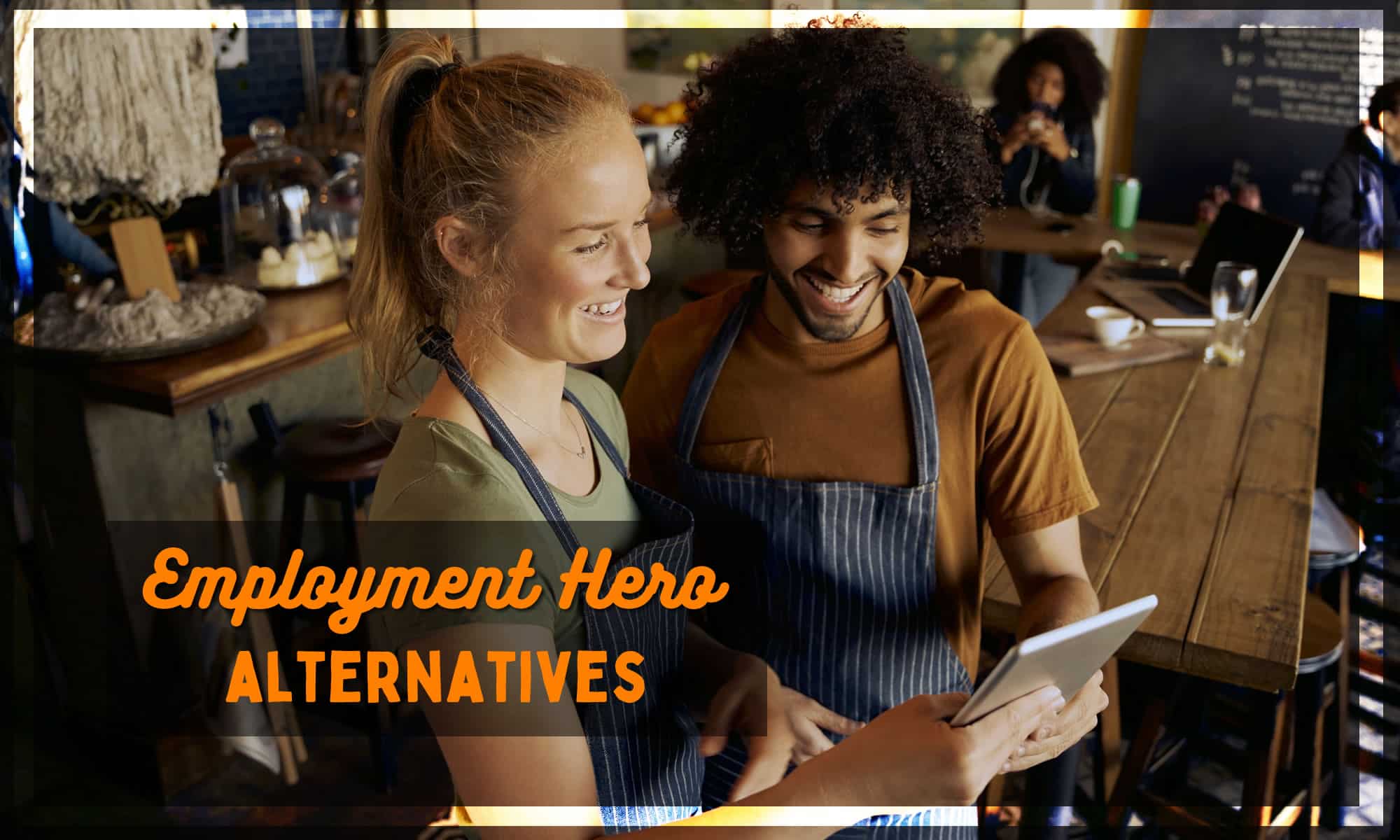 There is no shortage of Employee Hero competitors on the market. If you are searching high and low for the best human resources software, you've come to the right place. In this guide, we will break down the best time tracking solutions on the market. When it comes to tracking employee time, it's vital to have access to the best workforce management software available.
If you're a business owner in search of time clock software, there are many options available to choose from that are suitable for both small businesses and large organizations. These can often integrate with your payroll software, making measuring labor costs for human resource management easier. This solution is ideal for services teams looking for HR software.
Let's explore the best Employment Hero competitors.
Best Employee Hero Alternatives
1. Buddy Punch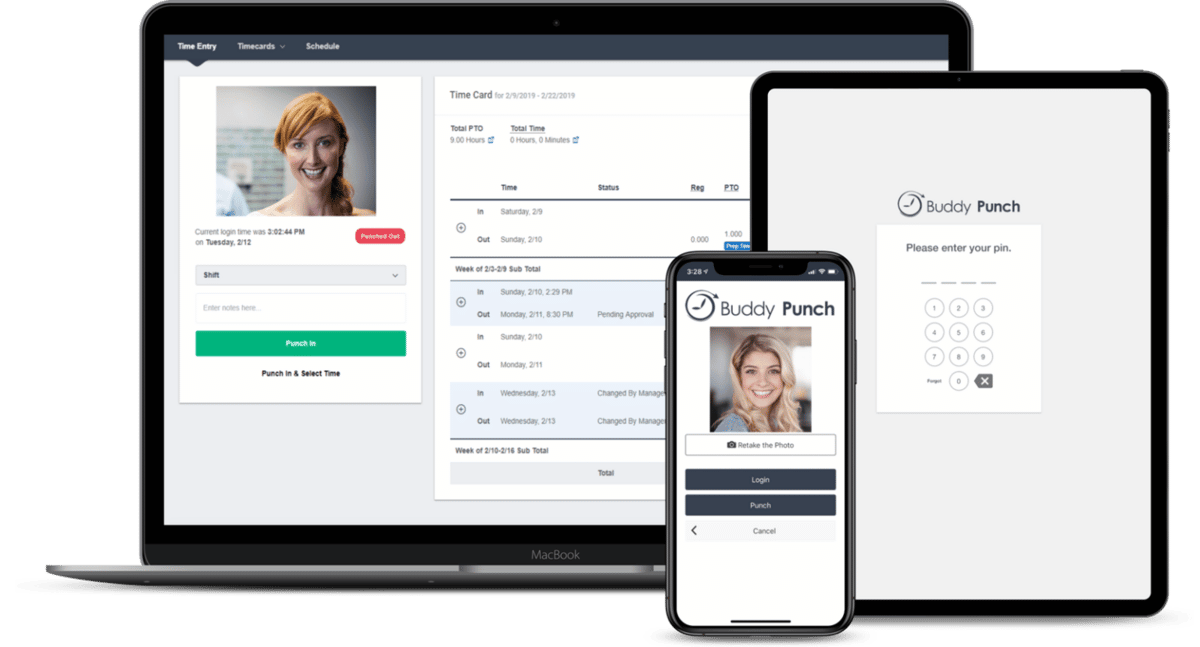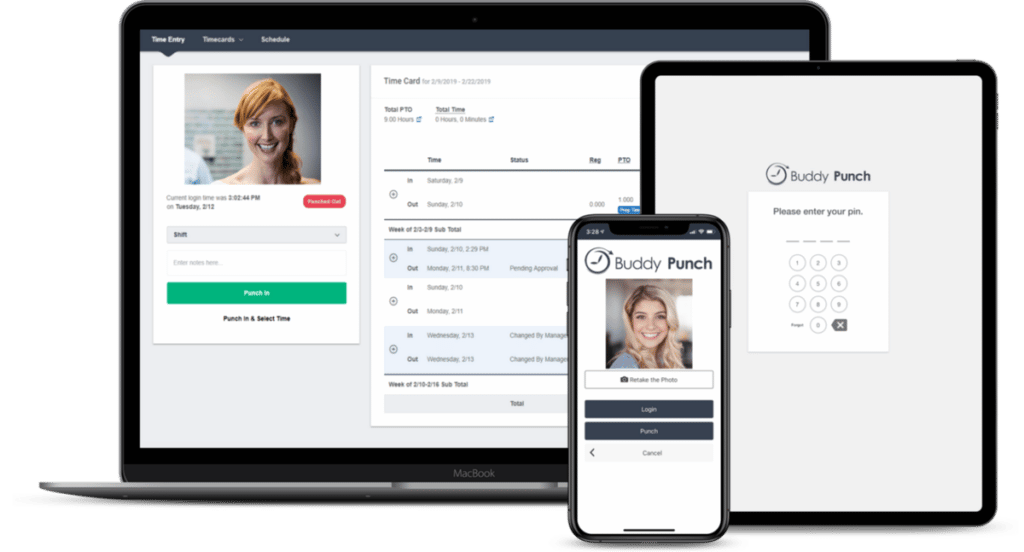 Business owners rejoice! Buddy Punch's time tracking platform is here to make your life infinitely easier. This platform comes with an impressive suite of tools to streamline everything from project management to expense management. With its real-time employee performance tracking and monitoring, you'll never have to worry about falling behind again.
How Buddy Punch's Time Tracking Platform Works
With Buddy Punch, employees can easily clock in and out using the desktop or mobile app. Leaders and administrators will receive instant notifications to track attendance effectively. Plus, as it integrates with all major payroll providers, you can speed up payroll processing by connecting your go-to payroll management solution to the platform.
Clock In And Out Anywhere, At Any Time
By using Buddy Punch, your employees can clock in and out from any remote location by simply using their iOS or Android mobile device. Not only does this free up your HR team from having to constantly chase down time entries, but the platform also uses automation to streamline data collection. This makes for a much more efficient performance management system overall.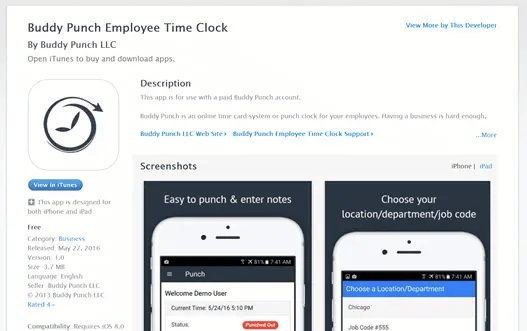 Monitor Overtime With This Time & Attendance Tool
Buddy Punch is the perfect tracking system for keeping tabs on employee overtime and PTO. If you manage a team of freelancers or in-house employees, Buddy Punch has the attendance tracking and time management features you need. Team leaders can receive email or SMS notifications when employees reach their max hours for the day.

Leverage GPS Tracking For Employee Engagement
The GPS tracking feature of Buddy Punch is important for fostering accountability in any organization. This feature is particularly crucial for remote team leaders who need to understand where their employees are clocking in from. Team leaders can view employee locations either directly on their dashboards or by visiting each employee's time card.
Automate Talent Management & Timesheet Collection
HR departments may devote their efforts to other critical activities once they've got time sheet collection on autopilot. Buddy Punch seeks to bring all employee timesheet data together for payroll processing. What's the best part? The technology is designed to seamlessly connect with your preferred payroll service. We have integrations for all major payroll providers.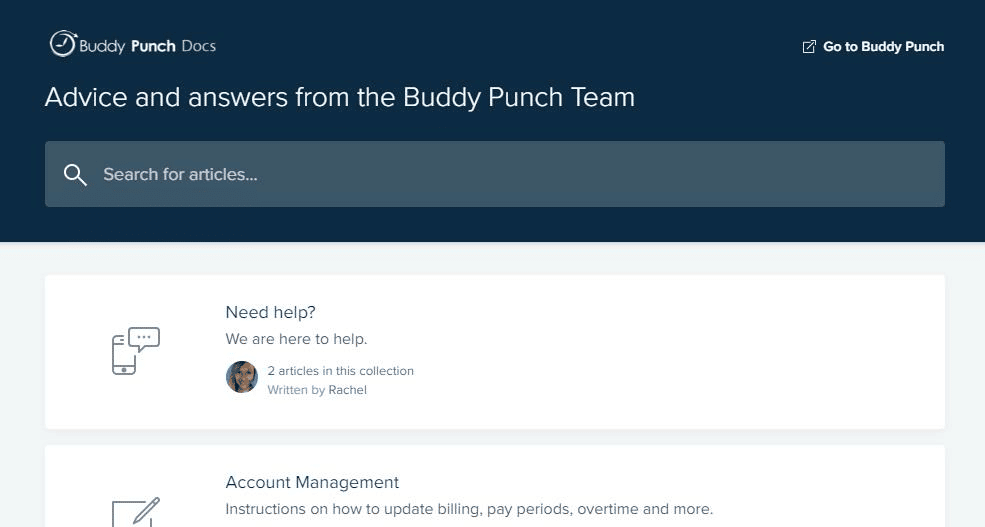 We recommend that you take a look through our "Knowledge Hub" for more information on Buddy Punch. This hub is full of useful resources that can help you get the most out of Buddy Punch, whether you're a SaaS company or a professional services organization. Alongside this, our customer success team is also prepared to answer any questions you may have.
You can book a one-on-one personalized demo here.
Buddy Punch Is The Best Employment Hero Alternative
From employee onboarding to measuring profitability, our time tracking software solution contains many useful features:
Buddy Punch's Online Reviews
As of the writing date, Buddy Punch has 4.8 out of 5 stars and 708 reviews on Capterra.

Below, we'll list just a few reviews that speak to Buddy Punch's ease of use and great customer support service. (Click here to explore the full list of reviews.)
"Customer service is exceptional and quick. Admin is very easy and user friendly."

Click here to read the full review.
"The most efficient and easy software to use. Using Buddy Punch has made managing time more effective. I am able to approve hours when employees miss punch in time and see all employees' login times with accurate locations."

Click here to read the full review.
"I like the ease of use and flexibility of Buddy Punch. You can add features you want and don't have to be bogged down with what you don't want to use. Some sites have way too much. I wanted simple!"

Click here to read the full review.
"Overall, it does what we need it to do quickly and efficiently but the dashboard could use an update and have more weekly details than just the schedule."

Click here to read the full review.
Try Buddy Punch for Free
If you feel that Buddy Punch might be the right fit for your business, sign up for a free trial. You can also book a one-on-one demo, or view a pre-recorded demo video.
2. TimeCamp
If you're a startup looking to keep an eye on your employee's performance data in real-time, TimeCamp's time tracker is for you. You'll be able to see how much time employees spend on various platforms and applications, as well as other pertinent information. When it comes to measuring team performance, you have a full range of useful tools at your fingertips.

At the time of writing, TimeCamp has a total of 562 reviews on Capterra, with an average of 4.7 out of 5 stars. TimeCamp comes with the following features:
"A simple program exactly what I was searching for to keep track of the number of hours I work each day. I didn't use the complete version of TimeCamp because I didn't require it. I'm satisfied with the free version, which has a limited set of functions but is straightforward to use."

Click here to read the full review.
3. Paymo
From generating timesheets to monitoring vacation time, Paymo is an invaluable time management tool for self-service. Paymo offers all of the features you need to keep track of employee working hours with ease. If you want to simplify the creation of timesheets for payroll processing or organize time off, you'll want an all-in-one solution like Paymo at your disposal.
v
Here are some of Paymo's best features:
At the time of writing, Paymo has a total of 423 reviews on Capterra, with an average of 4.7 out of 5 stars.
"It is important to note that Paymo isn't idle in enhancing its software. Not only that, but new features are thoughtful and integrated seamlessly with the tool. I appreciate this because I have used other software that seem to have their priorities mixed up when releasing enhancements; adding things that don't move the needle ahead of things that do."

Click here to read the full review.
4. DeskTime
DeskTime is the perfect time tracking app for busy teams that need a platform that fits into their existing workflows. DeskTime automatically punches in employees once they open their devices, so you can focus on productive tasks and hitting objectives. DeskTime is a centralizing force that pulls all of your employee performance data into one convenient location.
At the time of writing, DeskTime has a total of 331 reviews on Capterra, with an average of 4.5 out of 5 stars. If you are curious about DeskTime, explore the platform's other features:
"I think I'm one of the early adopters and I've seen it evolve over the years. I always liked how they added new features and constantly improved the product. It's very easy to use, intuitive, and it gives me everything I need from a time tracking app."

Click here to read the full review.
5. QuickBooks Time
QuickBooks Time is a popular solution for time tracking and employee data management, due to its integration with the QuickBooks accounting platform. Employees can easily clock in and out of the system, and leaders can approve timesheet changes with just a few clicks. If you are already using QuickBooks for accounting, this tool will be a natural fit for your business.
QuickBooks Time (formerly TSheets) has a range of innovative features for small businesses:
It's a great timesheet app for Android and iPhone, and at the time of writing, QuickBooks Time has 4.7 out of 5 stars and 5,713 reviews on Capterra.
"QuickBooks Time doesn't disappoint. It is a reliable and steady resource for employers and businesses worldwide. You're really missing out if you don't give this software a chance today!"

Click here to read the full review.
Try Buddy Punch for Free
If you feel that Buddy Punch could be the right fit for your business, sign up for a free trial. You can also book a one-on-one demo, or view a pre-recorded demo video.
You May Also Like…