Employee Timesheet Template (Try 3 App Alternatives)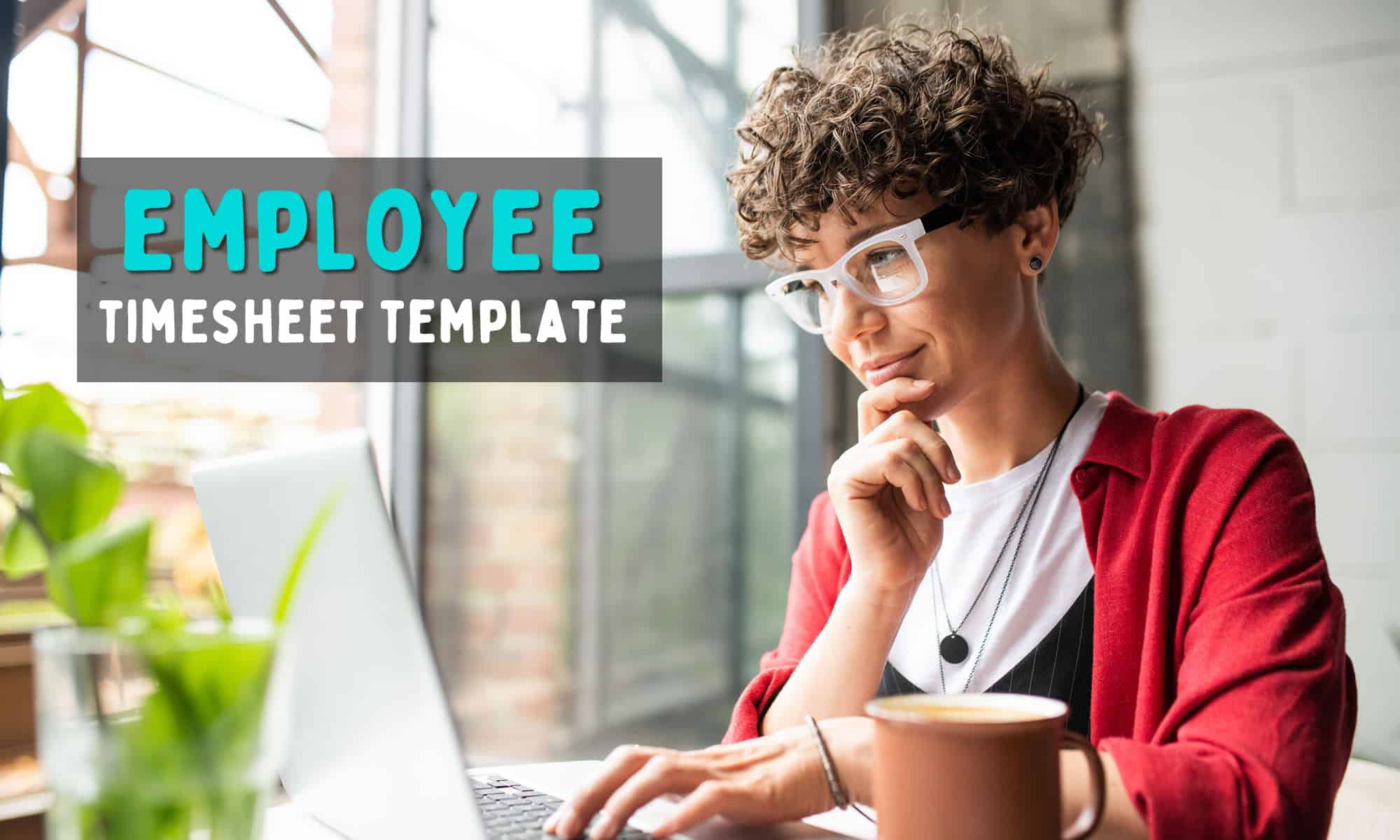 Are you searching for the best employee timesheet template?
While you can certainly use printable timesheet templates on a monthly basis to hit the ground running with your time tracking efforts, there is no shortage of app alternatives for you to consider. Here are just some benefits of using online timesheet software:
Track billable hours across employees and freelancers.
Say "goodbye" to paper timesheets and Excel/Google Sheets.
Monitor employee hours for each pay period.
View time entries in real-time without delay.
Streamline the clock in and clock out process.
Receive notifications for overtime hours.
Use timesheet data to track sick leave.
Sure, there are plenty of free timesheet templates available online for you to use. Whether you are looking for a biweekly timesheet template, a monthly timesheet template, or even a daily timesheet template, there are many options available. In reality, a simple timesheet template is not going to streamline the process of clocking in and out for team members.
Are Paper Employee Timesheet Templates Obsolete?
A free employee timesheet template will only get you so far. Rather than using a Microsoft Word or Excel timesheet template to monitor regular hours, you should leverage a time tracking app to push team progress forward. Both small businesses and large organizations can benefit from using time tracking software over a time card template to track total hours worked.
Streamline Employee Attendance Tracking Digitally
With the amount of time tracking tools at your fingertips, a standard project timesheet template on Microsoft Excel is now obsolete. You no longer need to manually track lunch breaks or PTO on paper. Time tracking platforms offer a scalable and flexible solution for monitoring employee attendance and performance. Let's introduce you to three options on the market.
Best Timesheet Collection Apps (3 Options)
1. Buddy Punch
Buddy Punch is an all-encompassing time tracking solution that makes it easy to track work hours across your entire workforce. When it comes to understanding how employees are progressing with projects and the time they are spending on specific tasks, Buddy Punch offers an intuitive dashboard that's designed to bring everyone up to speed with progress.
Buddy Punch's Online Reviews
Buddy Punch's user reviews highlight the potential benefits of this platform. As of the writing date, Buddy Punch has 4.8 out of 5 stars and 782 reviews on Capterra.

Below, we'll list just a few reviews that speak to Buddy Punch's ease of use and great customer support service. (Click here to explore the full list of reviews.)
As reviewers have noted, Buddy Punch provides team leaders and project managers with the necessary tools for accurate time tracking and employee location tracking:
"Easy and convenient to use. I enjoy being able to clock in or out from my desk."

Click here to read the full review.
"We mainly use Buddy Punch for the time clock feature and use the GPS feature to track where our employees clock in and out since they do so at a remote site. The feature is accurate and is easy to use on our employees' phones. If there are any issues it is easy for the administrator to log in and correct them."

Click here to read the full review.
"I love how quickly you can log in to the Buddy Punch site and just simply hit the "Clock In" button. The program is incredibly easy to use and required no training at all, which I really appreciated especially since I'm just a very part-time employee who only uses it once a week."

Click here to read the full review.
Try Buddy Punch for Free
If you feel that Buddy Punch might be the right fit for your business, sign up for a free trial. You can also book a one-on-one demo, or view a pre-recorded demo video.
2. Timely
Timely is designed to automate the time-consuming payroll process. The platform comes with all the features and tools you need to track time with confidence. Timely integrates with all of your go-to applications – enabling the platform to neatly fit into your existing technology stack. This is ideal for submitting timesheets for payroll processing at scale.
At the time of writing, Timely has a total of 210 reviews on Capterra, with an average of 4.7 out of 5 stars. Timely is loaded with a broad range of high-impact features:
"I liked the way that Timely visually assembled information to be seen en mass. It made the ability to see quickly and easily where time opportunities were for our business."

Click here to read the full review.
3. QuickBooks Time
QuickBooks Time is entirely separate from the accounting platform. You can use this solution to quickly generate time card reports from employee data. With everything displayed in real-time, team leaders and project managers can use QuickBooks Time to see how employees are working. The platform also comes with in-built staff scheduling and messaging tools.
It's a great timesheet app for Android and iPhone, and at the time of writing, QuickBooks Time has 4.7 out of 5 stars and 6,163 reviews on Capterra.
QuickBooks Time (formerly TSheets) has features that include but are not limited to:
"QuickBooks is an efficient and user-friendly tool for automating accounting tasks. It is especially useful for small businesses, as it helps them track hours, bill clients, and generate reports."

Click here to read the full review.
Try Buddy Punch for Free
If you feel that Buddy Punch could be the right fit for your business, sign up for a free trial. You can also book a one-on-one demo, or view a pre-recorded demo video.
You May Also Like…