Employee Payroll Solutions (3 Options)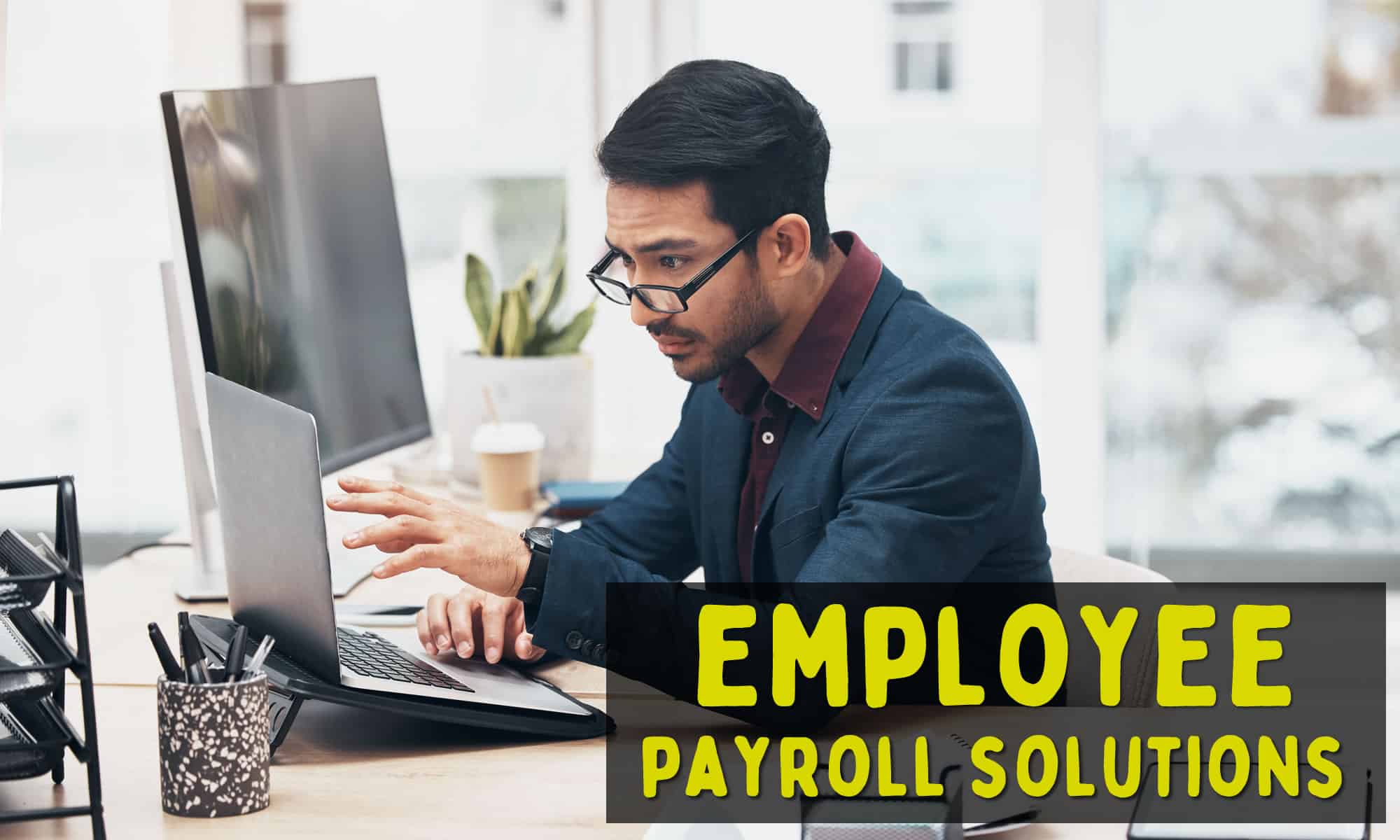 Finding the best employee payroll solutions for your organization is a daunting task, especially when your business's unique payroll needs are at the forefront of your concerns.
Whether you are grappling with payroll taxes, onboarding new employees, or ensuring timely paychecks, selecting the right payroll software is crucial.
These solutions streamline processes like tax filing, direct deposit setups, and payroll reports, addressing vital concerns:
Are payroll taxes and compliance causing you headaches?
Need help with pricing structures for payroll services that suit your number of employees?
Looking for efficient onboarding and employee self-service features?
With decades of experience in human resources and payroll management, our team provides expert insights and recommendations.
This article is for:
SMEs needing cost-effective, user-friendly, full-service payroll solutions.
Startup founders requiring intuitive payroll software with smooth onboarding for new-hire processes.
HR professionals seeking automation and seamless integration with accounting software like QuickBooks.
Engage with our content, relate to shared experiences, and make informed decisions about payroll providers that offer not only payroll services but comprehensive HR solutions.
With this guide, you can efficiently run payroll, ensuring your employees are paid accurately and on time, every time, while also meeting all compliance and payroll tax filing requirements.
Let's turn payroll management from an administrative chore into a strategic advantage for your organization.
Employee Payroll Solutions
1. Buddy Punch
Elevate your time tracking processes with Buddy Punch, an all-in-one tool designed to streamline how you pay employees each payday.
This time tracking solution seamlessly integrates with your mobile payroll system, ensuring efficient payroll processing that aligns with your business needs.
Buddy Punch offers more than just easy clock-ins and clock-outs for employees.
It's a robust platform equipped with advanced payroll features and tools designed to combat time theft, including facial recognition and geofencing.
Understanding Buddy Punch's Features
Managing both on-site and remote teams becomes effortlessly simple with Buddy Punch. Even for teams scattered worldwide, this tool enables you to monitor their clock-ins and clock-outs, providing real-time data that's vital for accurate bookkeeping and payroll data.
Say "goodbye" to the tedious task of manual data entry. Integrating Buddy Punch with your payroll system automates data input, freeing you to focus on more strategic tasks.
Real-Time Overtime Monitoring
Get instant insights into employees' work hours from any device.
Set alerts for approaching daily or weekly hour limits, ensuring your payroll process remains accurate and streamlined.
GPS Tracking For Greater Accountability
Buddy Punch's GPS feature adds a layer of transparency, crucial for managing remote teams.
It guarantees accurate work hour logging, fostering trust in your team's responsibility and the precision of their recorded hours for payroll.
Face Recognition For Accurate Timesheets
The platform's facial recognition feature is a powerful deterrent against timesheet fraud.
Employees use a selfie to clock in, verifying the authenticity of their timesheets and revolutionizing the payroll process.
Are you ready to explore the vast capabilities of Buddy Punch?
Dive into our Knowledge Base or contact our team directly with specific queries.
Discover how Buddy Punch can be a transformative addition to your organization, offering employee benefits like an intuitive employee portal and effective payroll processing tools.
You can book a one-on-one personalized demo here.
Buddy Punch Is The Best Employee Payroll App For Small & Large Businesses
Here are just some of the features available to Buddy Punch users:
Buddy Punch's Online Reviews
Buddy Punch's user reviews highlight the immense benefits of this platform. As of the writing date, Buddy Punch has 4.8 out of 5 stars and 884 reviews on Capterra.

Below, we'll list just a few reviews that speak to Buddy Punch's ease of use and great customer support service. (Click here to explore the full list of reviews.)
As reviewers have noted, Buddy Punch provides team leaders and project managers with the necessary tools to streamline timekeeping and monitor labor costs:
"This app allows employees to manage their time cards from a mobile device. In doing so, if an employee has to leave directly from their house to report to a site, the employee does not have to go by the office first. Employees can also edit their time cards from any mobile device."
Click here to read the full review.
"I can punch on my phone (which I do mostly). Easy to make corrections wherever I am. Also simple to use on the computer as well."
Click here to read the full review.
"It's easy to clock in or clock out. The timesheet to keep track of your hours."
Click here to read the full review.
"I like the ease of use and flexibility of Buddy Punch. You can add features you want and don't have to be bogged down with what you don't want to use. Some sites have way too much. I wanted simple!"
Click here to read the full review.
Try Buddy Punch for Free
If you feel that Buddy Punch might be the right fit for your business, sign up for a free trial. You can also book a one-on-one demo, or view a pre-recorded demo video.
2. When I Work
Ideal for both budding startups and expansive enterprises, When I Work offers adaptive time clock software.
The platform is useful for both small business owners and leaders of large-scale organizations, simplifying the complexities of employee scheduling and progress tracking.
When I Work also promotes teamwork and open communication with its integrated messaging feature, fostering seamless collaboration on diverse projects.
At the time of writing, When I Work has a total of 1,038 reviews on Capterra, with an average of 4.5 out of 5 stars. When I Work comes with a range of useful functionalities:
"An awesome tool that allows me to easily track my employees' output and maximize revenue. I love that I can easily track who's on and off duty and easily schedule duties to another employee if the original one is absent for whatever reason, thereby not disrupting the workflow."
Click here to read the full review.
3. Paymo
Positioned as a holistic workflow management tool, Paymo is brimming with features to streamline your day-to-day operations.
From managing leaves to orchestrating team schedules, it's tailored to boost efficiency and teamwork.
Its suite of task management features ensure transparency and effective progress tracking across all areas of your organization.
At the time of writing, Paymo has a total of 477 reviews on Capterra, with an average of 4.7 out of 5 stars. Here are some of the best features Paymo has to offer:
"We have complete control over all of our projects, both active and dormant, which allows us to give our clients nothing but the highest quality results."
Click here to read the full review.
Try Buddy Punch for Free
If you feel that Buddy Punch could be the right fit for your business, sign up for a free trial. You can also book a one-on-one demo, or view a pre-recorded demo video.
You May Also Like…