Consultant Time Tracking Software (5 Options)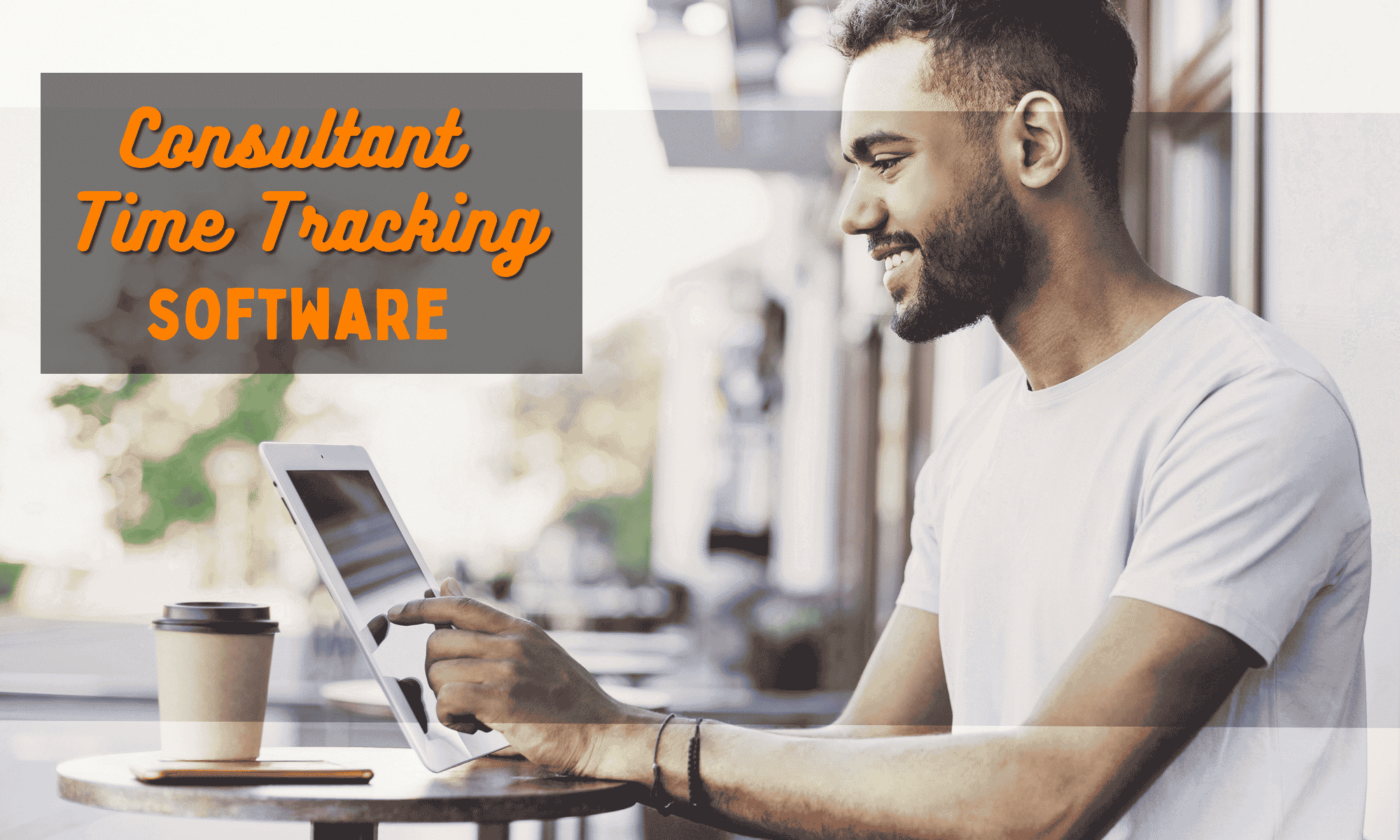 If you are in search of effective consultant time tracking software, we've got you covered. Our team has taken the time to identify the five best time tracking app solutions for consulting teams. Whether you are leading a large consulting firm or a small team of freelancers, you can utilize a time management solution to carefully monitor employee time and increase profitability.
When you have access to the best time tracking software, leaders and managers at consulting firms can keep track of billable hours with confidence. Bringing all employee data under one roof with a centralized cloud-based desktop app is the way to go. There are many all-in-one project management solutions available on the market that can track time and produce detailed reports.
Without any hesitation, let's dive into this further and explore the best time clock software solutions available to consultants on the market.
Consultant Time Tracking Software
1. Buddy Punch
When it comes to quickly producing time logs and time reports, you should turn to Buddy Punch. This platform is an essential tool for consulting firms to track billable time. With unlimited users and dozens of useful tracking features, you can track hours across your consulting team and quickly gain a clear picture of project profitability. It's a no-brainer for consulting teams.
How Buddy Punch's Time Tracking Software Works
Buddy Punch can help to automate time tracking and keep employees focused on the tasks that matter most. The functionality offered by Buddy Punch enables team members to clock in and out at the click of a button. With an Android and iOS application available for all employees, your consulting team can punch in from any location. This employee data is viewable in real-time.
Automatically Trigger Employee Breaks
To account for employee breaks in your time tracking, Buddy Punch has an automatic breaks feature. By leveraging this tool, you can specify the exact number of hours your employees must work before the 'break rule' triggers – along with the length of employee breaks. Our platform can automatically deduct time from employee punch clocks without human input.
Built-In Notifications Designed For Consulting Teams
Inside Buddy Punch's platform, administrators in your consulting firm can stay across every important update using built-in notifications. This makes it easy for everyone to monitor team progress and stay firmly in the loop. Using Buddy Punch's intuitive dashboard, you can clearly monitor and track employee progress in your consulting firm at any point during the working day.
Track Consultant Overtime Using Real-Time Data
With access to real-time data insights into consultant working hours, you can easily track and monitor employee overtime. Upon viewing your dashboard inside the platform, you can see who is working at any given time, regardless of where they are located. When consultants run close to their maximum hours, you can get instantly notified by either email or mobile.

When you take Buddy Punch for a test drive, we always recommend having a quick browse through the information available on our "Knowledge Base" – which covers everything you could wish to know about Buddy Punch. After reading through this, if you have any further questions about our time tracking tool, our support team is readily available to answer your questions.
You can book a one-on-one personalized demo here.
Buddy Punch Offers Many Features For Consultants
We are only just getting started. In terms of the functionality offered to consultants, we have barely scratched the surface in our brief summary. From time entries to project management tools, Buddy Punch is well-equipped to support small businesses and large organizations to track consulting time and increase employee oversight. Here are some other important features:
Buddy Punch's Online Reviews
As of the writing date, Buddy Punch has 4.8 out of 5 stars and 680 reviews on Capterra.

Below, we'll list just a few reviews that speak to Buddy Punch's ease of use and great customer support service. (Click here to explore the full list of reviews.)
"I had used other more expensive systems at previous employers and Buddy Punch has be more than sufficient for our size of business. It is easy to run the reports- PTO, location of services, and the geofence. My favorite time in option was the facial recognition – the main problem with it was if someone had a beard and then shaved it or got a major change in hairstyles we had to take their picture again."

Click here to read the full review.
"I have loved my overall experience with Buddy Punch. As I mentioned before their help is invaluable. Some companies have no chat, or phone number and you wait days to hear back from an email. Their immediate response is something they should never get rid of, no matter how big they become."

Click here to read the full review.
"It has a very simple interface, easy to punch in and out as well as check timecards. I think both the desktop version and the smartphone version were well-designed. It doesn't try to do too much and make things complicated, since the main purpose is just to clock in and out, and it efficiently allows the user to do exactly that."

Click here to read the full review.
"Buddy Punch has been a super-efficient business solution for our office. It is very user-friendly. The integration with Quickbooks has streamlined our payroll which has been a huge plus. Most importantly to me as the administrator who's been responsible for the complete set-up and training of all staff- the Buddy Punch customer service team has been absolutely outstanding!"

Click here to read the full review.
Try Buddy Punch for Free
If you feel that Buddy Punch might be the right fit for your business, sign up for a free trial. You can also book a one-on-one demo, or view a pre-recorded demo video.
2. TimeCamp
TimeCamp is a one-click time tracker solution for busy consulting teams. When consulting team members punch in at the start of the working day, leaders can begin to monitor the performance of team members on TimeCamp's dashboard. The platform provides you with a range of useful data insights, including the length of time employees spend working inside certain applications.

At the time of writing, TimeCamp has a total of 553 reviews on Capterra, with an average of 4.7 out of 5 stars. TimeCamp is filled with potentially useful features for consulting teams:
"A simple program exactly what I was searching for to keep track of the number of hours I work each day. I didn't use the complete version of Timecamp because I didn't require it. I'm satisfied with the free version, which has a limited set of functions but is straightforward to use."

Click here to read the full review.
3. Connecteam
When it comes to managing consulting teams, Connecteam is a major win. This is an all-in-one solution for overseeing employees across your organization. To accelerate team productivity and increase accountability, you need to streamline your time clocking processes using a tool like Connecteam – which offers real-time GPS tracking for complete transparency.
As of the writing date, Connecteam has 4.7 out of 5 stars and 151 reviews on Capterra. Connecteam offers various features, some of which include:
"Overall the Connecteam team was very helpful. We took a lot of time before deciding to invest our time into this software to take it company-wide. We had several zoom calls and emails back and forth asking questions about the features we required. Most of these features were included, in the process, or on the list to be added which we really liked."

Click here to read the full review.
4. When I Work
When I Work centralizes key aspects of team management and successfully brings everything under one roof. From employee time tracking to team scheduling, consulting teams have a variety of tools at their disposal to stay productive while keeping leaders informed of their progress. The best bit? Teams can clock in and out using When I Work's mobile application.
At the time of writing, When I Work has a total of 926 reviews on Capterra, with an average of 4.5 out of 5 stars. When I Work offers various features, some of which include:
"Staff empowerment to take control of their schedule and the money saved from the time saved and less errors occurring make this experience worth all the searching for a new system. Also, the customer service is quick and straight to the point!"

Click here to read the full review.
5. Insightful
For those in need of real-time employee data, Insightful is certainly insightful. With access to this platform, team leaders and administrators are offered a clear picture of how employees across your consulting firm are performing. Insightful will offer the data required to correctly bill clients for consulting services while enabling you to increase employee oversight more broadly.
At the time of writing, Insightful has a total of 58 reviews on Capterra, with an average of 4.7 out of 5 stars. Insightful offers various features, some of which include:
"The ability to easily set up the software and bring the team online using a very user-friendly interface has greatly impacted the ability to roll out the software throughout the organization The ability to have a live dashboard and to select screenshots to be taken every hour or the like is great. The ability to choose productivity models to best determine team success is outstanding."

Click here to read the full review.
Try Buddy Punch for Free
If you feel that Buddy Punch could be the right fit for your business, sign up for a free trial. You can also book a one-on-one demo, or view a pre-recorded demo video.
You May Also Like…