BigTime Alternative (5 Options)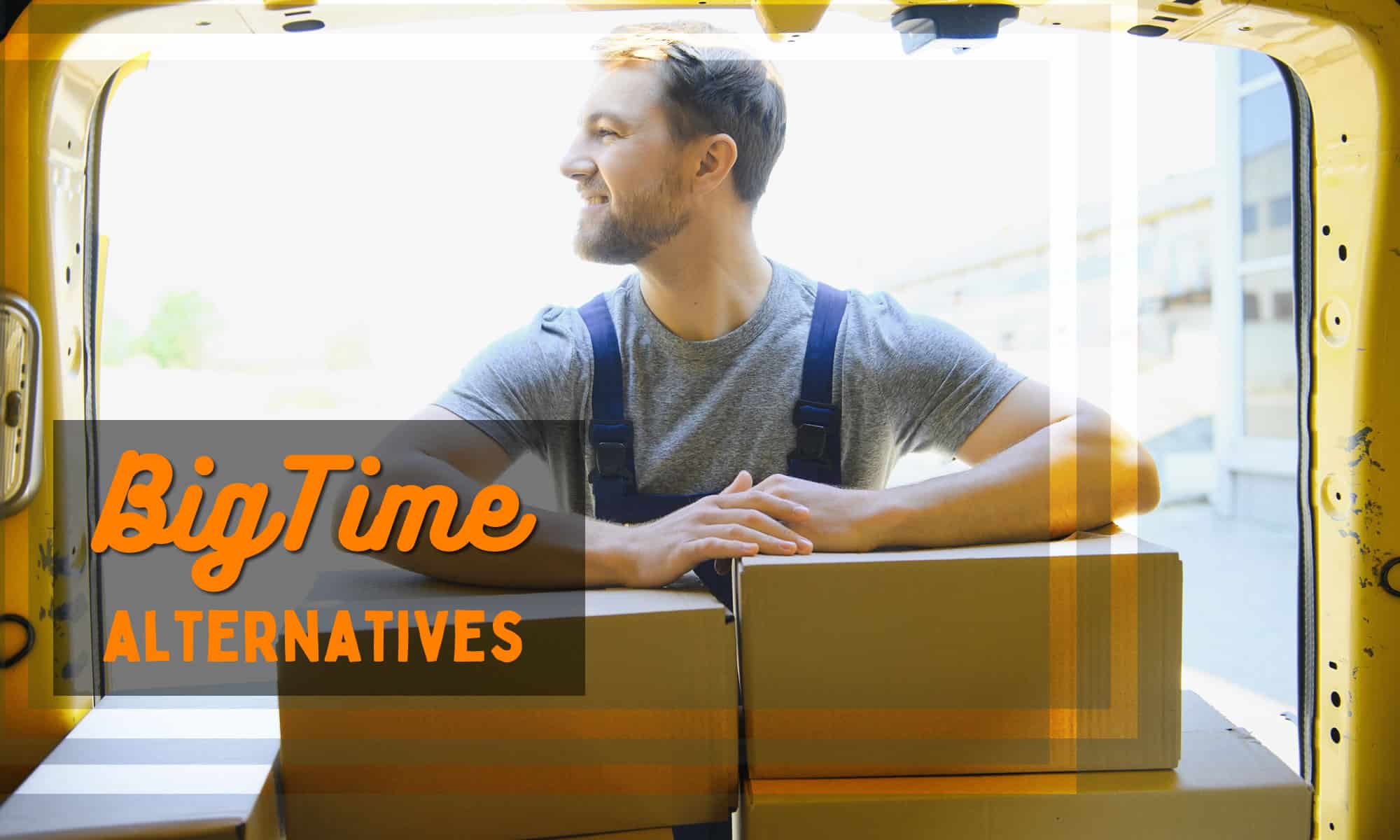 Are you shopping around for a BigTime software alternative? Some BigTime reviews mention the software not working smoothly, while other BigTime customers talk about poor customer service. Or maybe it's nothing so negative, and you just want to ensure the most value for money with the app you're paying for. Regardless of the reason you're looking to swap to a different tool for workflow management, we've got you covered.
PSA: Swapping to a different kind of software to meet your changing needs as a business is an excellent move for most business owners to be willing to make.
Whether you're looking for specific traits such as a cloud-based tool, or specific functionalities like project profitability, resource allocation, or syncing with Lacerte – we consider it a necessary step to be willing to upgrade the tools you use in your workforce to get closer towards the visual of your ideal business. Sometimes that means trading off on certain features in favor of ones that will put your business on the express path to greater growth.
That said, when it comes to looking for the best all-in-one time management software on the market there are hundreds of options. In this post, we're going to break down what we consider to be the five best alternative time tracking platforms and comprehensive project management tools to replace the Chicago-based favorite, BigTime.
Best BigTime Alternatives
1. Buddy Punch
When we first started looking into time tracking and accounting software, we weren't trying to do something as time-consuming as building our own tool. We just wanted to find something effective.
After managing 20 employees at 3 different locations using just manual methods and templates, we realized we needed to go digital if we wanted to improve our operations and maximize our probability. Unfortunately, after trying a couple of different options, we didn't find a tool that was ease to use, simple, and powerful. So we decided to build our own.
Buddy Punch is an all-encompassing time tracking tool that is suitable for teams of all sizes. Whether you are leading a small business or large organization, Buddy Punch can help your workforce complete time entry with total ease. Once employees submit their data, this is viewable for administrators in real-time on Buddy Punch's dashboard.
How Buddy Punch's Time Tracking Solution Works
Buddy Punch is user-friendly and remarkably easy to navigate. Even the most non-technical team members can hit the ground running with Buddy Punch's user interface in no time at all. It is a match made in heaven for professional services firms. Team members can seamlessly clock in and out at the click of a button. Buddy Punch easily matches that ease of use that BigTime features.
Utilize GPS Location Tracking
Buddy Punch allows administrators to see where team members are clocking in and out by using GPS tracking. This is useful for organizations looking to promote team accountability and transparency. If you need to gain a clear understanding of where remote-working employees are, this optional feature (which is included in the pricing) is worth experimenting with.
Generate Employee Performance Reports
Buddy Punch enables you to generate employee performance reports from timesheet data at the speed of light. Okay, not quite the speed of light – but close! If you are actively looking for new ways to streamline existing HR processes, you should leverage Buddy Punch's automation features. These give you the ability to instantly generate custom reports from data.
Remote Workers Can Punch In And Out Anywhere
Regardless of where your remote working employees are located, they can access Buddy Punch across various devices, including Microsoft and Mac Desktops, mobile devices and tablets. Team members can use iOS and Android devices to clock in and out (either using the web-based option or Buddy Punch as a native app). As this time tracking tool is available across all devices, employees can clock in and out from wherever they are – without having any excuses. To say nothing of administrators and management consultants being able to access all this data anytime, anywhere.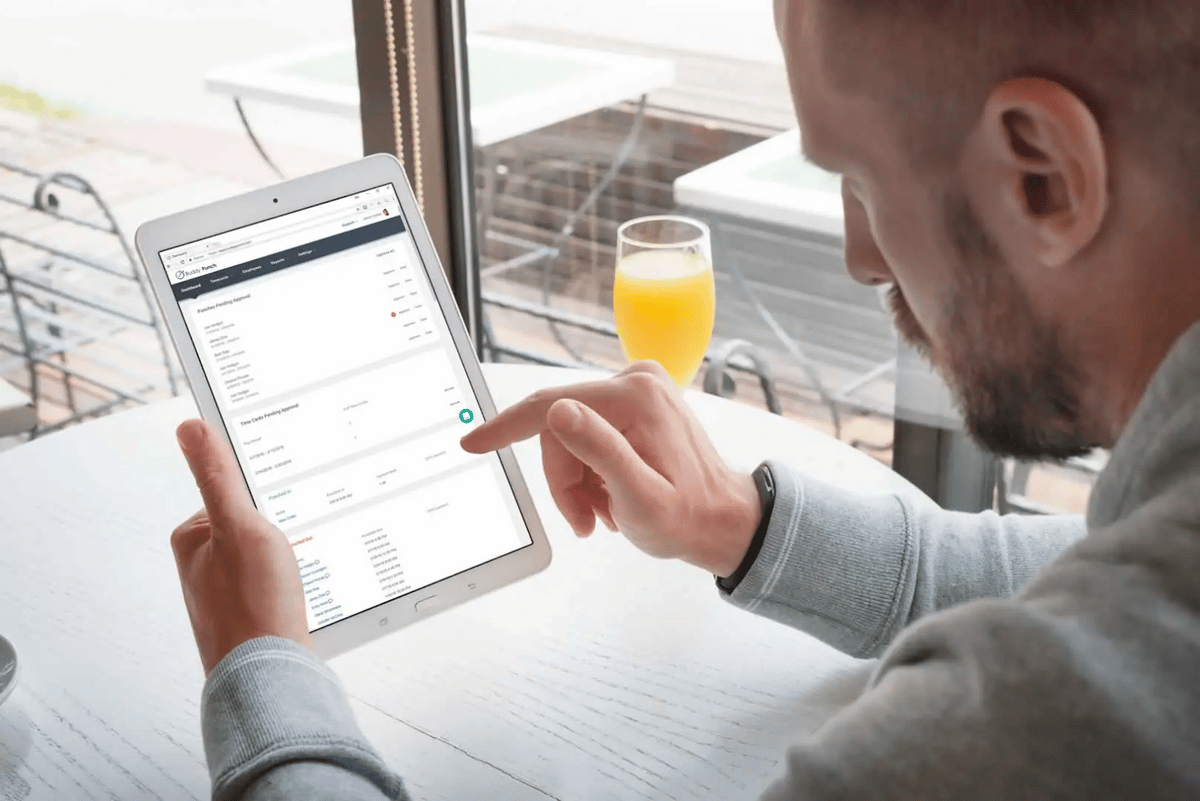 From resource planning to expense tracking, Buddy Punch is well-equipped to meet your needs. It also comes with professional services automation features designed specifically for ambitious workforces. Teamwork has never been easier with Buddy Punch. Our "Knowledge Hub" includes a full range of resources for new users.
Alongside this information, we value CRM. Our customer support team is always ready to answer questions and maximize customer success. You can book a one-on-one personalized demo here.
Buddy Punch Is The Ideal BigTime Alternative
Our employee time tracking software contains many useful features for monitoring metrics:
Buddy Punch works on any device with an internet connection, including Windows and Mac desktops and smartphones. You can learn more about Buddy Punch as a management solution via the help docs and FAQs answered in our knowledge base. Like BigTime pricing, the cost of Buddy Punch depends on the features your desire and your company size.
Buddy Punch's Online Reviews
Don't just take our own word for it. As of the writing date, Buddy Punch has an overall rating of 4.8 out of 5 stars and 837 verified user reviews on software review site Capterra.

Below, we'll list just a few reviews that speak to Buddy Punch's ease of use and great customer support service. (Click here to explore the full list of reviews.)
"I handle HR for a small start-up tech company, and we were looking for a simple, easy-to-use time tracking software solution that was also cost-effective for our size. We found Buddy Punch, and it seemed to offer everything we needed, and it was reasonably priced. We signed up for the trial period, and our employees were impressed immediately."

Click here to read the full review.
"It has a great deal of flexibility and gives administrators/managers the ability to see who is here at any given time of the day. Managers also have the ability to approve PTO prior to it being added to the time sheet. This provides accountability for both the employee and manager. They can also schedule shift work if necessary. In running payroll, since employees will punch in, be able to track their time as well as PTO in one place; this saves me time on my end. I simply run a report at pay period end to access a summary for each employee. I still have to enter totals but will not longer have to search spreadsheet each line for notes regarding time off. The reports are very helpful and can be downloaded in multiple formats."

Click here to read the full review.
"The ability to Edit in "real time" is very useful. I can adjust my hours/PTO entry on the go. This helps me stay organized and within my weekly hourly allocation of 40 hours/week."

Click here to read the full review.
"The thing I like most about the software is the geographical location requirement. Every time you punch in/out it shows your employer your location. Making time clock fraud one less worry as a business owner and the employee more responsible about time maintenance because you cannot get paid if you are not physically at work."

Click here to read the full review.
Try Buddy Punch for Free
If you feel that Buddy Punch might be the right fit for your business, sign up for a free trial. You can also book a one-on-one demo, or view a pre-recorded demo video.
2. DeskTime
DeskTime is more than just an automatic time tracker app. The platform also works well as a resource management solution. Whether you are a professional services business or a SaaS company, DeskTime can give administrators all the necessary permissions to ensure team performance data is collected swiftly and without delay.
At the time of writing, DeskTime has a total of 241 reviews on Capterra, with an average of 4.5 out of 5 stars. If you are intrigued about DeskTime, explore the platform's other features:
"I think I'm one of the early adopters and I've seen it evolve over the years. I always liked how they added new features and constantly improved the product. It's very easy to use, intuitive, and it gives me everything I need from a time tracking app."

Click here to read the full review.
3. Paymo
Paymo is an effective billable time tracking desktop and mobile app. The platform makes it easy for you to track employee time and accelerate workforce productivity. Alongside the ability to track time, Paymo is useful for forecasting employee performance. You can quickly say "goodbye" to spreadsheets and "hello" to an intuitive platform designed to support productivity and profitability.
Here are some of Paymo's best features:
At the time of writing, Paymo has a total of 422 reviews on Capterra, with an average of 4.7 out of 5 stars.
"The timer is the best feature of Paymo. We search a lot but none of the other tools allows us to easily time our work and bill our clients as Paymo, with an always-visible timer. And the ability to bill our clients with the timesheet completes our process perfectly."

Click here to read the full review.
4. QuickBooks Time
Is QuickBooks Time already on your radar, perhaps as a fan of QuickBooks integration in other software, or QuickBooks Online as a main tool? This is a popular solution among those who are already using the accounting platform. Like the other platforms mentioned above, QuickBooks Time allows employees to complete time entries from either a desktop, mobile, or tablet. Also, with QuickBooks Time, teams do not need access to WiFi or cell coverage to clock in or out.
QuickBooks Time (formerly TSheets) has a range of exciting features for small businesses:
It's a great timesheet app for Android and iPhone, and at the time of writing, QuickBooks Time has 4.7 out of 5 stars and 5,651 reviews on Capterra.
"QuickBooks Time doesn't disappoint. It is a reliable and steady resource for employers and businesses worldwide. You're really missing out if you don't give this software a chance today!"

Click here to read the full review.
5. TimeCamp
TimeCamp is widely known as a one-click time tracker for billable hours – but it's also so much more than this. The platform provides leaders with a range of different data points to measure employee performance. As an example, IT service leaders can receive data on the amount of time team members are spending inside certain applications during the working day.

At the time of writing, TimeCamp has a total of 556 reviews on Capterra, with an average of 4.7 out of 5 stars. TimeCamp comes with the following features:
"An attractive UI and simple customizable reports make Timecamp a good choice for time monitoring. You can view your daily productivity analysis, making it a useful productivity tracker as well."

Click here to read the full review.
Runner up alternatives to BigTime for managing your business processes and project planning include Replicon, Kantata, Wrike, Hubspot, and BQE core.
Try Buddy Punch for Free
After seeing all these options, if you feel that Buddy Punch could be the right fit for your business, sign up for a free trial. You can also book a one-on-one demo, or view a pre-recorded demo video.
You May Also Like…