6 Marketing Strategies To Boost Your Business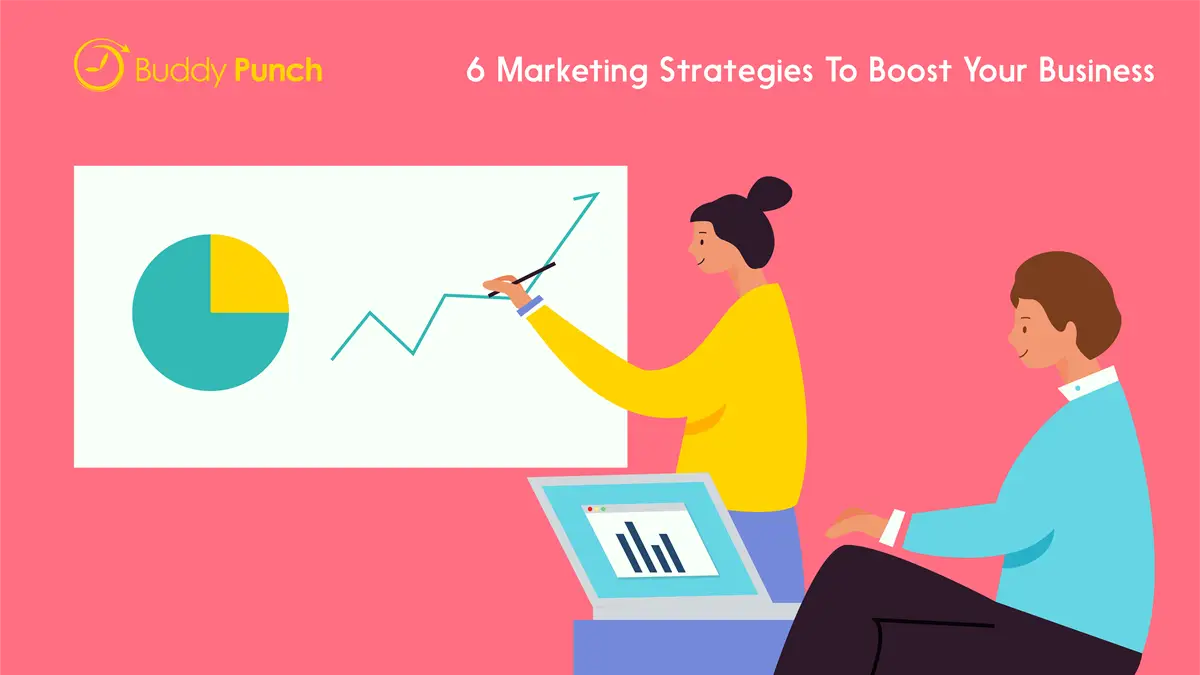 A solid marketing strategy is essential to ensure a business not only survives in today's economy but thrives. Unfortunately, for many business owners, marketing does not come naturally, and they end up jumping from one tactic to another without a proper plan in place. This results in wasted money and time and can leave a business owner feeling overwhelmed.
If you find yourself in this predicament, here are some effective ways to improve your marketing strategy and help you reach your business goals.
Check out the competition
Any business, no matter how big or small, should always take the time to research their competition and understand how they are attracting customers. This can save you a lot of energy and market research if you already know the best strategy to gain access to your targeted audience.
Take the time to compare your business alongside your competition to figure out what your strengths and weaknesses are. This will help you to hone in on the areas where you may be lacking and will give you a chance to come up with a more effective marketing strategy.
Establish an online presence
In today's business world, it is essential to develop an online presence. Social media platforms and websites are wonderful marketing tools. They also happen to be some of the most cost-effective ways to get information to people. They allow you to reach consumers from all over the world, which will help you spread the word about your business and increase potential sales.
Having an online presence is important for all businesses as it can greatly impact consumer purchasing decisions. Many consumers have stated that they will not purchase from a business if they are unable to find them online. So, as a business owner, ensure that you not left behind and take the time to invest in an online presence. The benefits are incalculable.
Gather reviews
One very important aspect of a strong online presence is receiving reviews. Reviews can determine the way that your business shows up in an online search and can influence consumers to choose you over your competitors. One study shows that approximately 92% of consumers state that they will select a business if it has at least a 4-star rating.
As part of your marketing strategy, make sure to choose the best platform to meet your business needs such as Yelp or Facebook, and direct traffic to those sites. Make sure that you actively ask clients to leave honest reviews on the platform you choose, as most often people will need a little reminder to do so.
Go above and beyond
One of the most effective forms of marketing is word-of-mouth. However, customers are likely to only rave about your business to others if they feel as though the service or product was exceptional. So what is one of the best ways to ensure your product or service is exceptional? Go above and beyond! This can be achieved in many ways. If you are a software as a service, then ensure you have the best customer service around in the event a client contacts you with questions. If your competitor does not offer a rewards program, perhaps look into offering one.
As long as you do something that sets you apart from your competition, then your customers will take notice, and will become your brand ambassadors at no cost!
Create an app
Often, businesses overlook the marketing benefits that can come from having an app. An app can be used to gain new customers by offering a loyalty program or mobile ordering. You can also re-engage with your existing customers by sending them promotions or news about your business.
An app is another great way to collect reviews from consumers as you can prompt them to share their honest opinion. You can also set up a referral program, which allows them to gain rewards in exchange for spreading the word about your business. There are endless amounts of ways to engage your customers through an app, so take advantage of this marketing strategy and reap the rewards.
Build an email list

Email marketing is one of the best ways to get new customers and ensure you keep your old ones. You can easily capture customer information through your website or app by offering something of value in exchange such as a discount on their first purchase.
Once you have a sufficient email list, you can create an email marketing strategy. You will need to decide what the goal of your emails will be, such as improving brand recognition, and from there you can determine what type of email to send out.
By implementing the above marketing strategies, you can boost your business, guaranteeing that you will gain new customers and increase repeat sales. Make sure to lay out a detailed marketing plan to ensure you take advantage of all the opportunities that are available to you.